Dr. Kristin Rodier
Assistant Professor, Philosophy
Contact
Education
B.A. (Hons) Philosophy, University of Saskatchewan
GCTBL, Athabasca University
M.A., Philosophy, University of Saskatchewan
Ph.D., Philosophy, University of Alberta
Biography
Dr. Kristin Rodier (she/her) joined Athabasca University as an Assistant Professor in 2021. She tutors and coordinates PHIL 152 and 252. Before joining AU as an Assistant Professor, she taught philosophy at MacEwan University and philosophy and women's and gender studies at the University of Alberta. Her areas of specialization are critical phenomenology, existentialism, feminist philosophy, and cultural/media studies.
Research Areas and Interests
critical phenomenology, embodiment
agency and oppression, habit change and self-transformation
time and temporality
Simone de Beauvoir
academic integrity, universal design, online learning
Selected Publications
"Drop Dead Diva, Postfeminism, and Fat Queer Femininity" Fat Studies: An Interdisciplinary Journal of Body Weight and Society, forthcoming 2021.
"Fat Sluts, Fat Virgins, and Bitches who can 'Take Care of Themselves': Sexual (Violence) Stereotypes of Fat Women on Television." The Forgotten Victims of Sexual Violence in Film, Television and New Media: Turning to the Margins. Edited by Stephanie Patrick and Mythili Rajiva, Palgrave MacMillan, forthcoming 2021.
"Implementing a University-Wide Academic Integrity E-learning Tutorial: A Canadian Case." International Journal of Educational Integrity, vol. 15, no. 1, 2019, pp. 1-23. https://doi.org/10.1007/s40979-019-0045-1 Authors: Lyle Benson, Kristin Rodier, Rickard Enström, and Evandro Bocatto.
"I am Cindy Baker." Casual Encounters, Catalyst: Cindy Baker, edited by Ted Hiebert, Noxious Sector Press, 2021, pp. 183-202.
"Incorporating Strategy Instruction in Assignment Design to Remove Barriers to Writing Assignments in Philosophy." in Handbook of Applying Research on Universal Design for Learning Across Disciplines: Concepts, Case Studies, and Practical Implementation, edited by Frederic Fovet. IGI Global, 2021, 97-114 DOI: 10.4018/978-1-7998-7106-4.ch005. (with Deanna Fidelak).
"Fat Temporality, Crisis Phenomenology, and the Politics of Refusal." Rethinking Feminist Phenomenology: Practical and Theoretical Perspectives. Sarah Cohen Shabot and Christinia Landry (eds.) Rowman and Littlefield, 2018, pp. 137-152.
"La Grande Sartreuse?: Re-citing Beauvoir in Feminist Theory." Atlantis: Critical Studies in Gender, Culture & Social Justice", vol. 37, no. 1, 2015, pp. 168-175.
"In Her Own Time: Rihanna, Post-Feminism, and Domestic Violence." Women: A Cultural Review, vol. 25, no. 2, 2014, pp. 176-193. Co-authored with Michelle Meagher. https://doi.org/10.1080/09574042.2014.944416
"Sexuality and Existential-Phenomenological Method." Sapere Aude: Revista de Filosofia, vol. 5, no. 9, 2014, pp. 320-32.
"Can There Be a Postmodern Nationalism?" Ideas in History: Journal for the Nordic Society of the History of Ideas, vol. 7, no. 2, 2014, pp. 147-167.
"Clothing the Lived Fat Body." Clothing Cultures, vol. 1, no. 2, 2014, pp. 171-178. https://doi.org/10.1386/cc.1.2.171_1
"Touching the Boundary Mark: Aging, Habit, and Temporality in Beauvoir's La Vieillesse." Janus Head: Journal of Interdisciplinary Studies in Literature, Continental Philosophy, Phenomenological Psychology, and the Arts, vol. 10, no. 1, 2013, pp. 37-59. DOI: 10.1.1.682.9864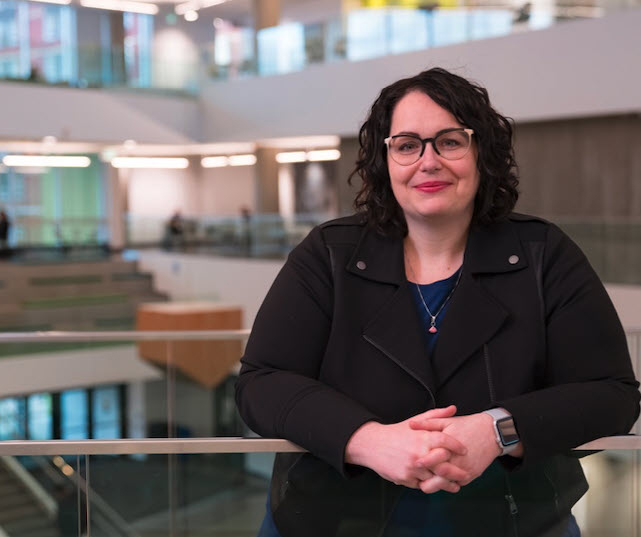 Tutors and Coordinates
Updated August 30 2021 by Student & Academic Services